INTERNATIONAL CERTIFICATIONS AND APPROVALS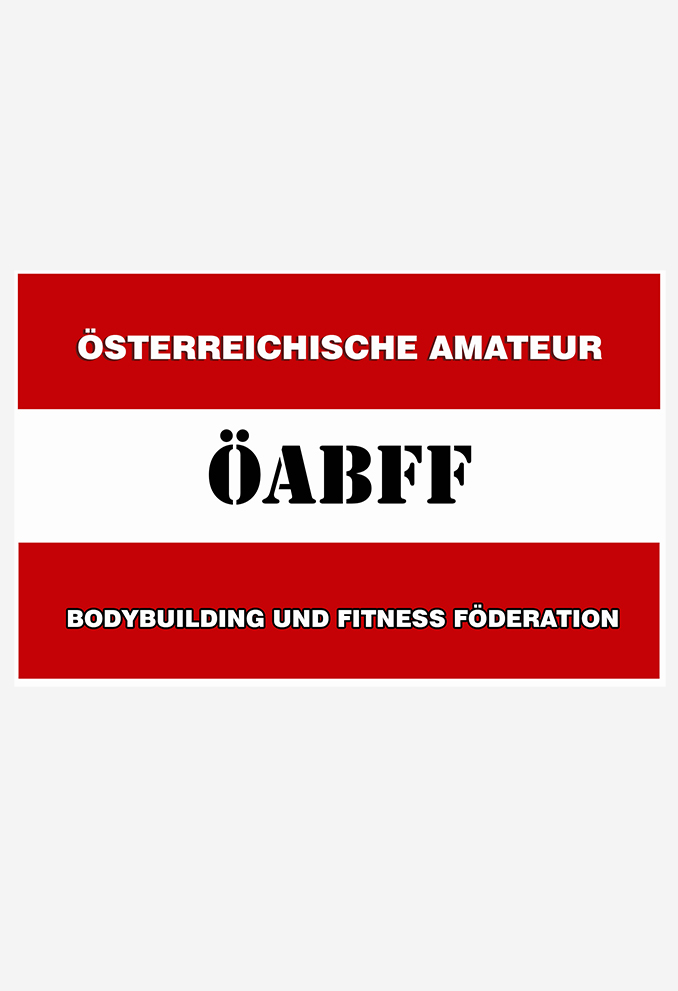 NPC-Austria: Partnership with the International Academy
NPC-Austria is pleased to announce its partnership with the internationally operating International Fitness Pro Education (IFPE) Academy. IFPE Academy is independent of coordination between academically trained specialists for the theoretical transfer of the teaching content and qualified teaching staff for the practice-oriented training. Your certificates are in accordance with the guidelines of the European Union and the German Federal Ministry of Education and Research. More information at https://www.ifpe-academy.com/ We look forward to a good cooperation in terms of the further professionalization of our sport.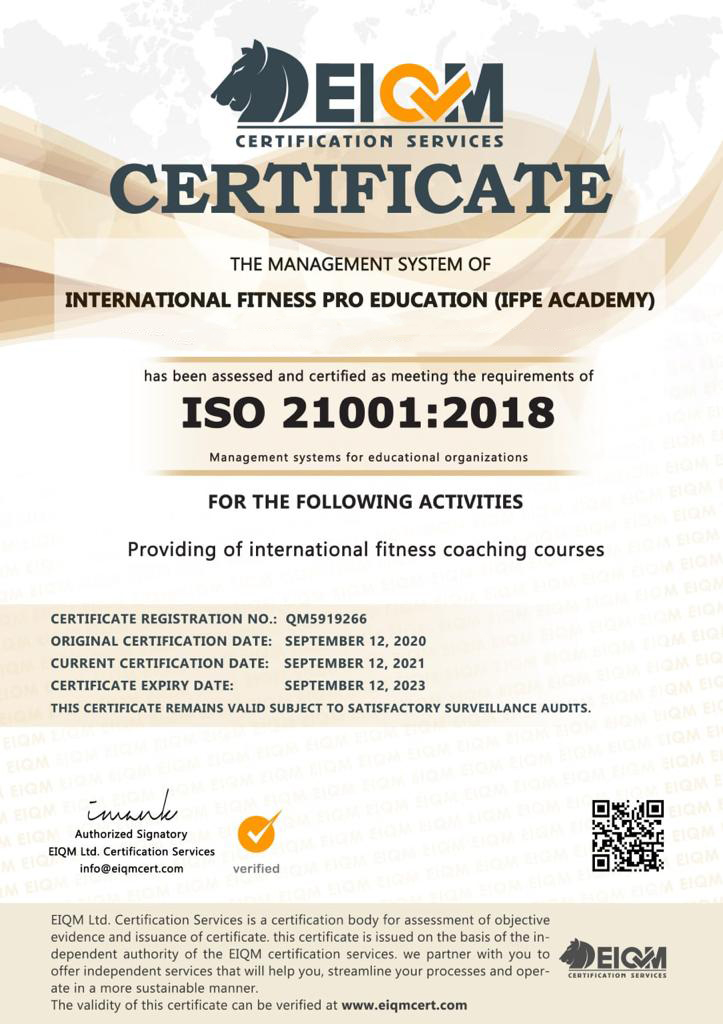 IFPE is an ISO 21001:2018 certified company
We provide ISO 21001 Certification for make better educational organization management system. ISO 21001, Educational Organization Management Systems, is a published international standard by the International Organization for Standardization. It is intended provide a common management tool for organizations providing educational products and services capable of meeting learner and other beneficiary needs and expectations and it focuses on the specific interaction between an educational organization, the learner, and other relevant interested parties.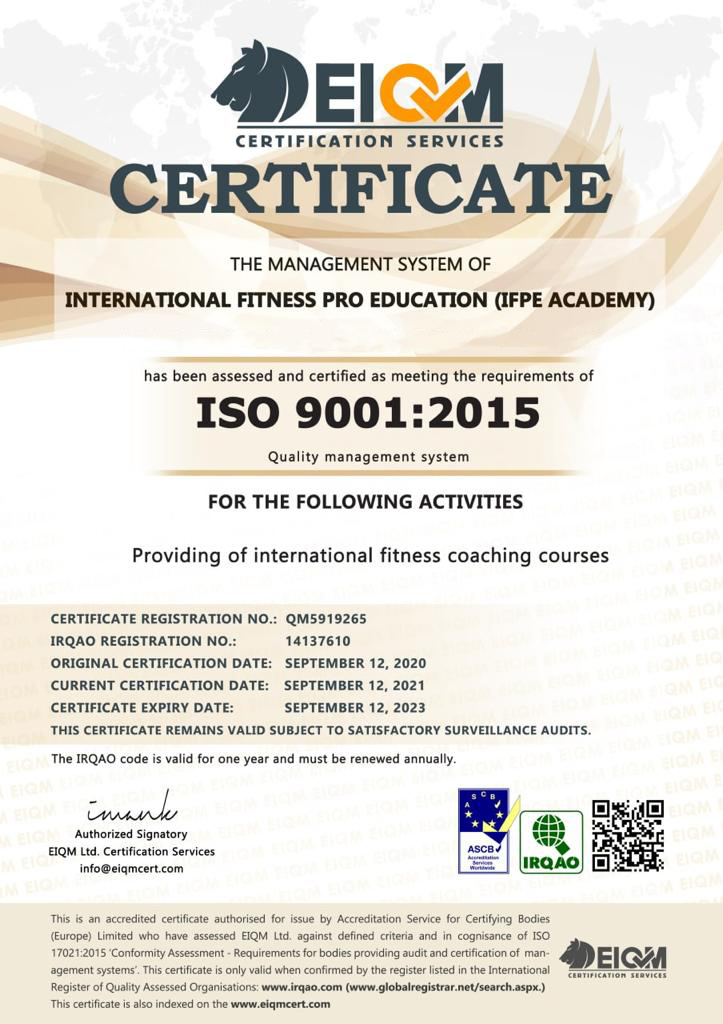 IFPE is an ISO 9001:2015 certified company
ISO 9001 is an international standard for quality management systems that provides the organization with necessary processes and documentation for its daily operations and the means to constantly measure and improve our performance. The certification proves that IFPE fulfills these requirements with aim to exceed our customers'expectations on our courses and services. ISO 9001 not only provides support and guidelines internally, but also creates confidence and proven maturity for IFPE as a company. This is the result of a long process and many hours of work by people from all over the organization. We're proud to achieve the certification and to be able to continue todeliver quality to our users!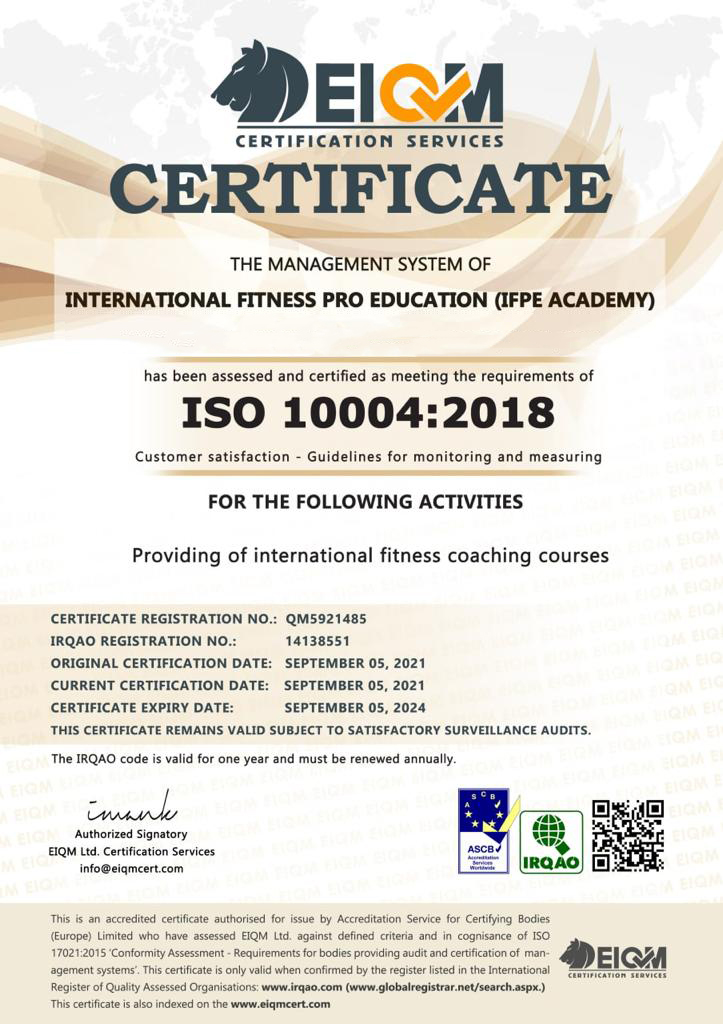 IFPE is an ISO 10004:2018 certified company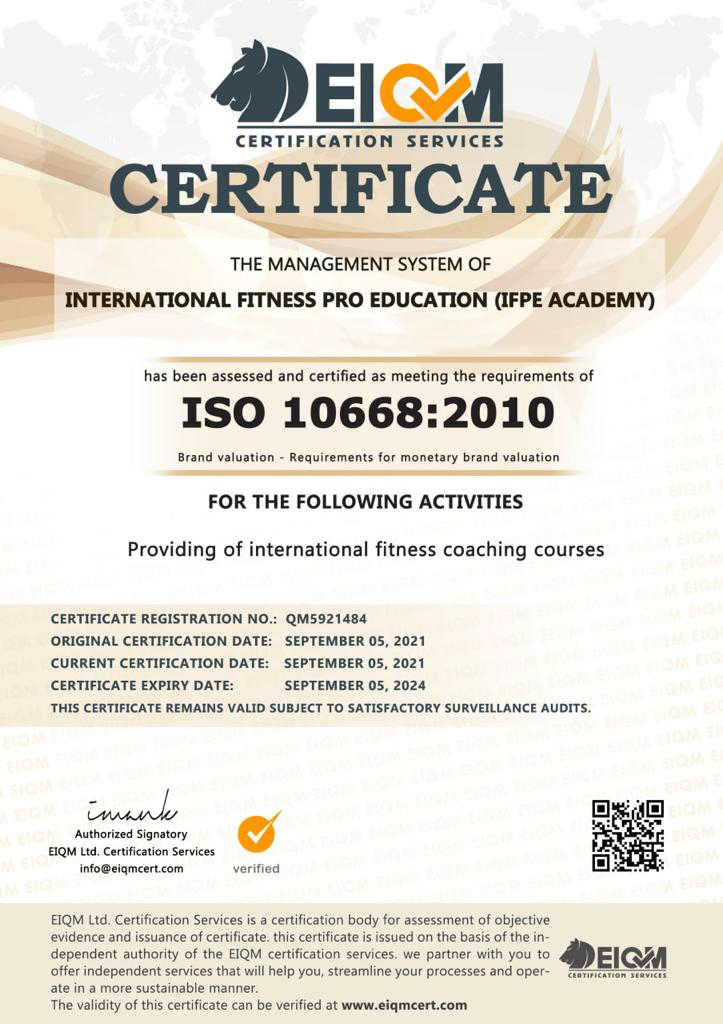 IFPE is an ISO 10668:2010 certified company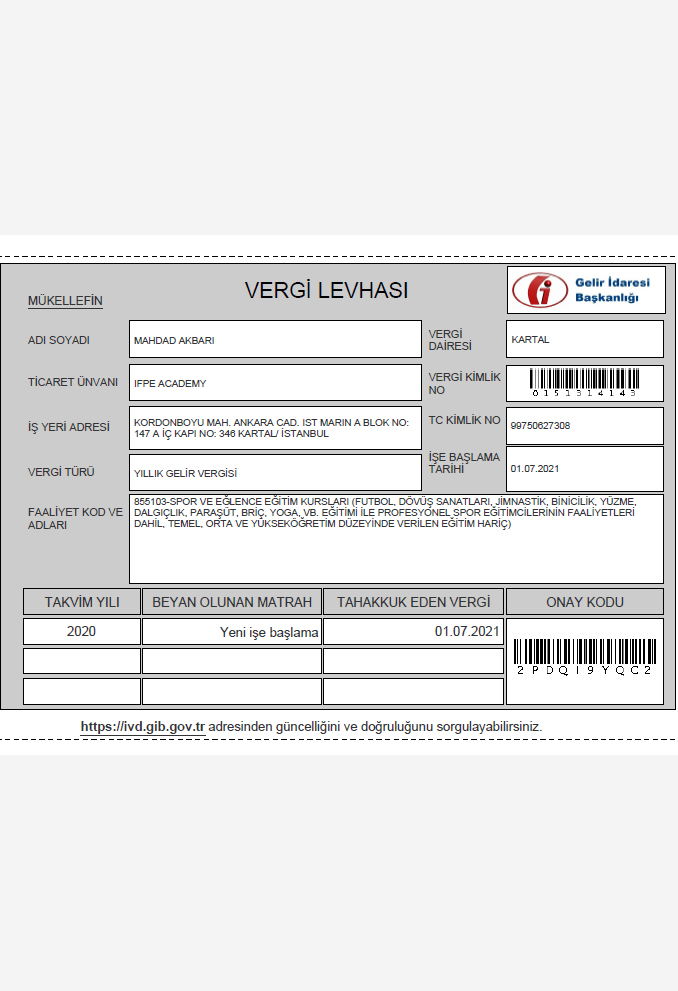 Registration Certificate of IFPE ACADEMY (Tax Office)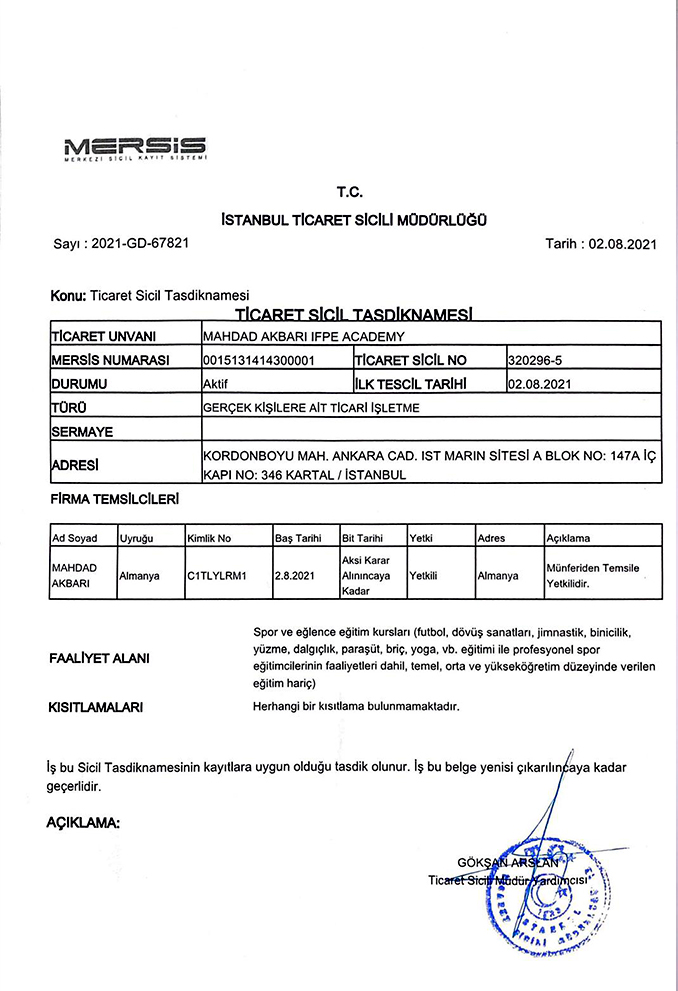 Registration Certificate of IFPE ACADEMY (Chamber of Commerce )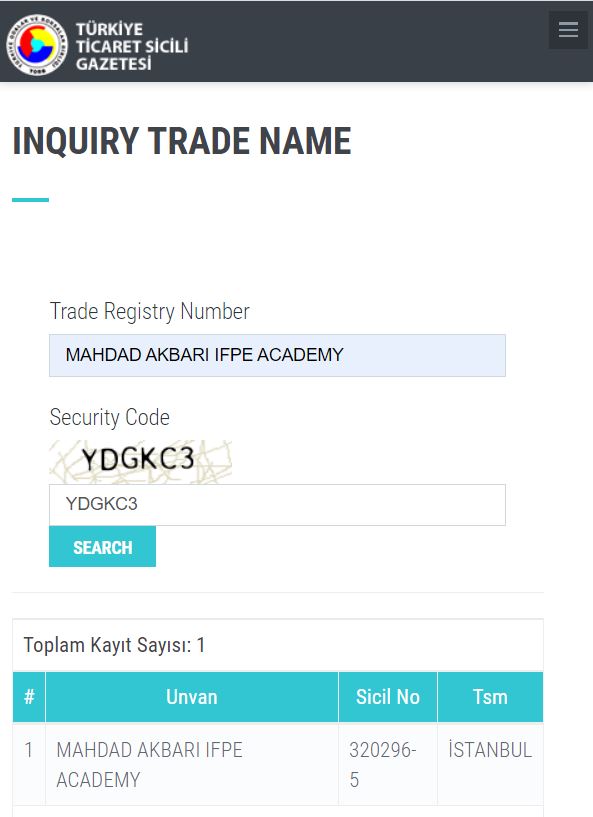 Official registration of IFPE ACADEMY (Middle East Office in Turkey)
MAHDAD AKBARI IFPE ACADEMY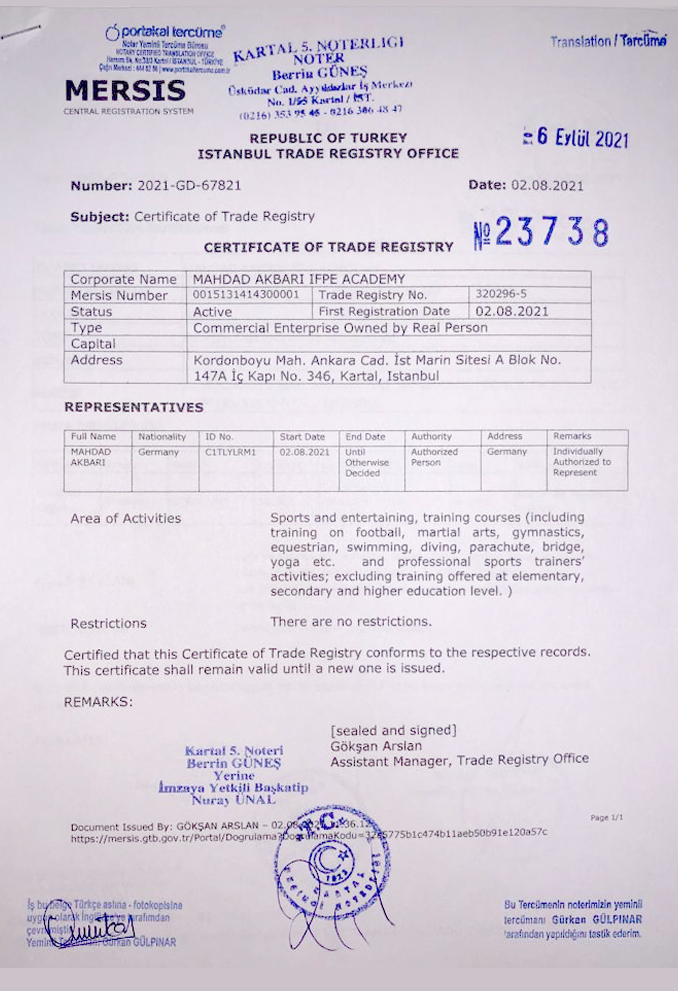 Certificate of Trade Register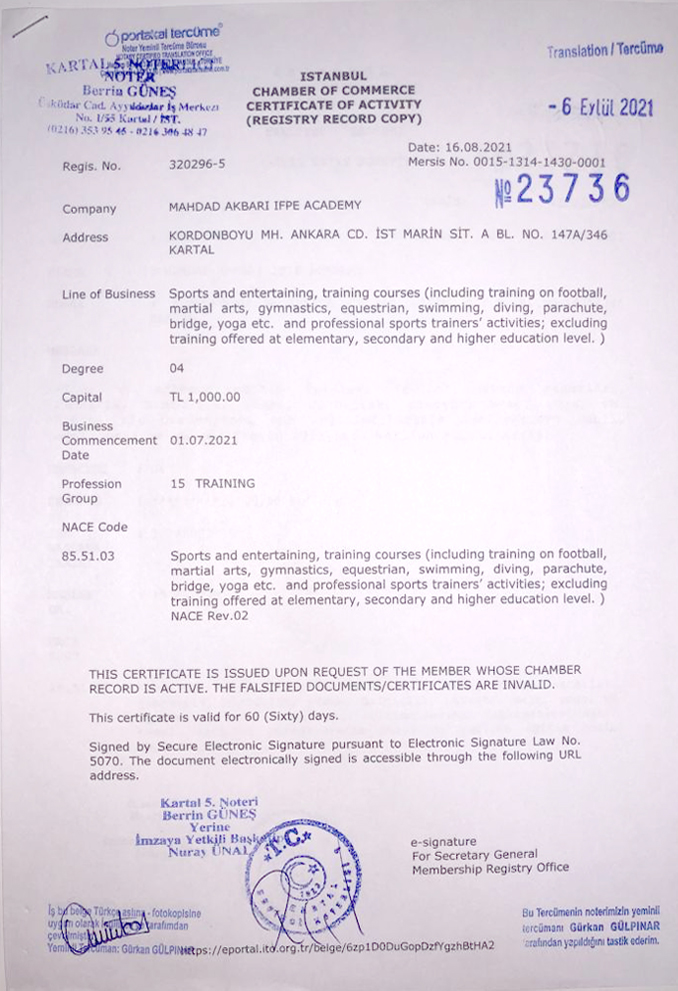 Chamber of Commerce Certificate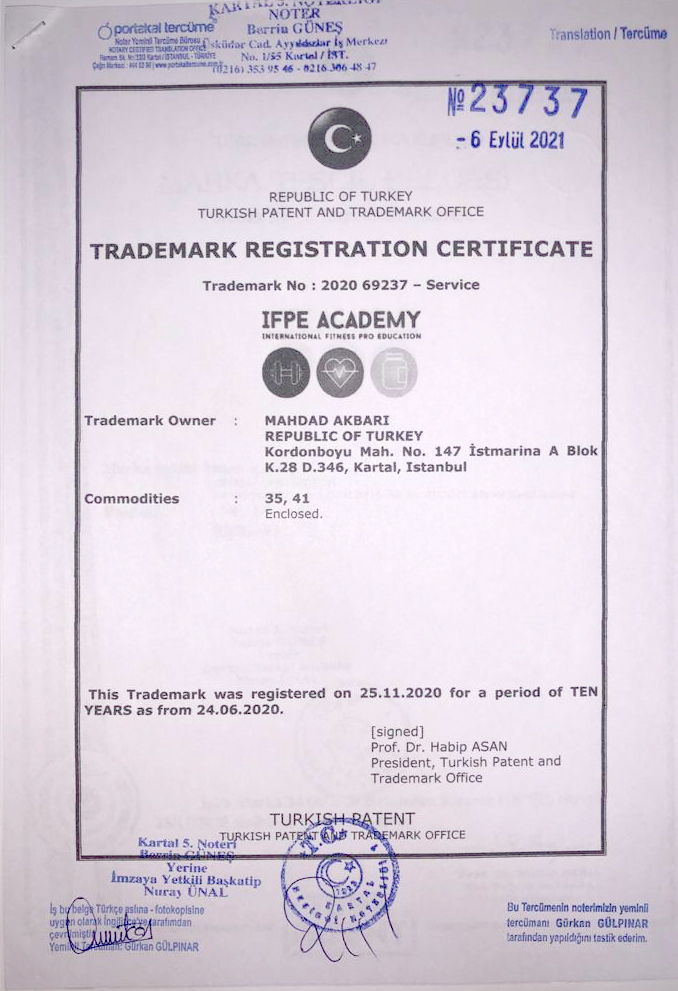 Trademark Registration Certificate