FITNESS TRAINER A-LICENSE
112 hours on-demand video
1 Practice exam : in locations
Certificate: Fitness Trainer A-License
FITNESS TRAINER A-LICENSE
With the purchase of the Trainer A license, you manage to benefit from the upswing in the fitness boom and health styles. After successfully completing your A-license fitness trainer, a wide range of activities opens up and you can work in fitness studios, sports hotels, health and rehabilitation facilities and other institutions in the areas of fitness, sports and health. As a professional trainer, you support people in increasing their fitness and health with the broad knowledge they have acquired that makes them a real all-rounder on the training area and beyond.
In addition to the medical history and the creation of individual, complex training plans, the constant motivation of your members is also part of your area of responsibility. Recommending needs-based and performance-oriented nutrition for your customers is also part of your job. Your knowledge goes far beyond mere fitness and functional training, because you can also use your specialist extensions, for example in sports rehab training or back training, to assess whether a member should already start physical exercise after an injury and also be competent supervise. Your additional qualification in cardiovascular training (cardio training) makes you a sought-after trainer.
In the course of our training to become a fitness trainer with an A license, you will not only acquire the certificate "Fitness trainer / in A license", but you will also receive the licenses included in this training Nutritionist for athletes.
REQUEST A FREE TRIAL PACKAGE

NOW FIND OUT ABOUT YOUR TRAINING OPPORTUNITIES FREE OF CHARGE AND WITHOUT OBLIGATION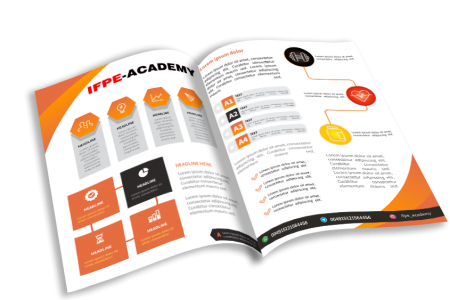 With the trial package you have all the information you need to continue your education with our online training programs.
Information material on all training opportunities
Free trial access to all training courses